Events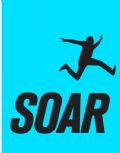 Soar Workshop
21st January 2014
The first Soar workshop will be on Tuesday 21st Jan 7.30pm - 9.00pm at St.Olcan's Parish Centre for all parents, coaches, club members and interested parties.

This critical discussion will help our community develop structures and mechanisms to ensure that our young people receive support at home, in school and in other community based activities.

The second workshop will be on Wednesday 22nd Jan 4.30pm - 6.00pm again at St.Olcan's Parish Centre; this will be for all U14 & U16 age groups in the club.

The final workshop will be on Thursday 23rd Jan 10.00am to 12.00pm at St.Patrick's PS in conjunction with Rasharkin Primary school for Primary 7 and some Primary 6 pupils.