Latest News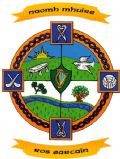 IFC RD1 Rasharkin V Tir na nOg
10th August 2013
St Mary's Rasharkin can thank their lucky stars, Lady Luck and all her sisters helped them steal this victory from the jaws of certain defeat at Clooney on Saturday past.

Benny Hasson's goal in the fifth minute of added time forced extra time and Rasharkin's eventual progression in this first round championship clash much to the heartbreak of the Whitehill men who admittedly were more deserving winners over the sixty minutes.
St Mary's would enter this fixture as odds on favourites competing in a superior division than their south west counterparts.
The Dreen men also had beaten Tir na nOg earlier in the season in the O'Cahan Cup but all these statistics fade into insignificance in the heat of championship.
Comments