Latest News
St.Mary's Rasharkin Under 12 Hurling Jersey Launch
7th August 2011
Cookstown have very generously agreed to sponsor a set of playing jerseys for our Under 12 Hurlers complete with polo shirts for the management team for the 2010 season.

The club wish to thank Cookstown for their support and their representative Eugene Kelly who is one of the company's longest serving members employed there for eighteen years.

We would also wish our Under 12 Hurling team and management good luck in this season.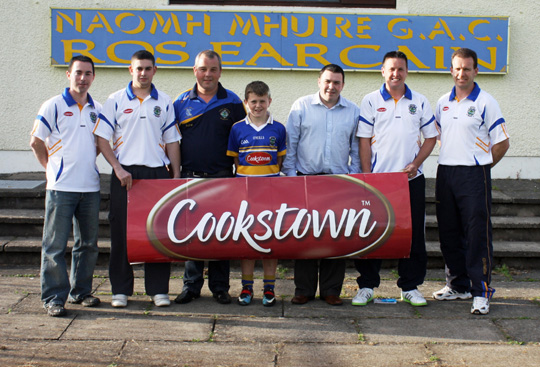 (LtoR) Team Mentors Ciaran and Daniel Hasson, Club Chairman Brian O'Neill, Team Captain Calum Scullion, Cookstown Representative Eugene Kelly, Team Mentors Darren O'Boyle and Michael Hardy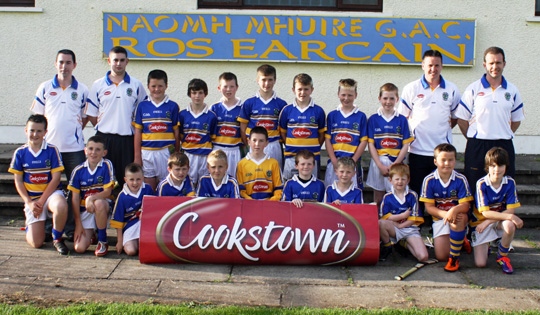 St.Mary's Rasharkin Under 12 Hurling Team and mentors sporting their new playing strip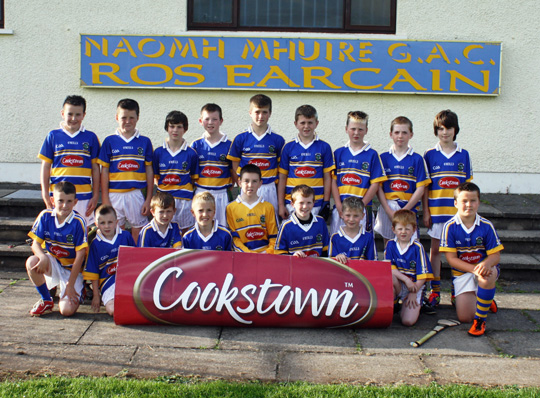 Comments